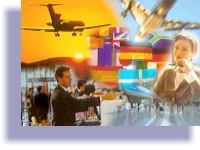 T
he Company Wenzl Hruby KG
Communication Equipment, located in Hamburg-Germany, was founded in 1966 by Wenzel Hruby. During the following years the programme has been expanded and improved, caused by multiple special customer requirements. The Company group consists of specialists who have been engaged in numerous projects located throughout the whole world.
Especially during the past years, the market has produced many new manufactures who offer ever increasing amount of high technology equipment.

For the customer it has become increasingly difficult to select the equipment and systems to best fulfill his specifications and concepts. Modern large-scale technical systems require advanced project management and system engineering.

Under this aspect our clients and our engineers work closed together (team orientated) to find the best complete solution for a specific application, which we call ´Turnkey-System´.
The Wenzl Hruby KG is your competent partner for turnkey-systems, large or small, specially geared to the operating environment and budget. The Wenzl Hruby KG sells their products and turnkey-systems under the registered trade mark
Fieldmaster.