MF/HF Radio Telephone JSB-196GM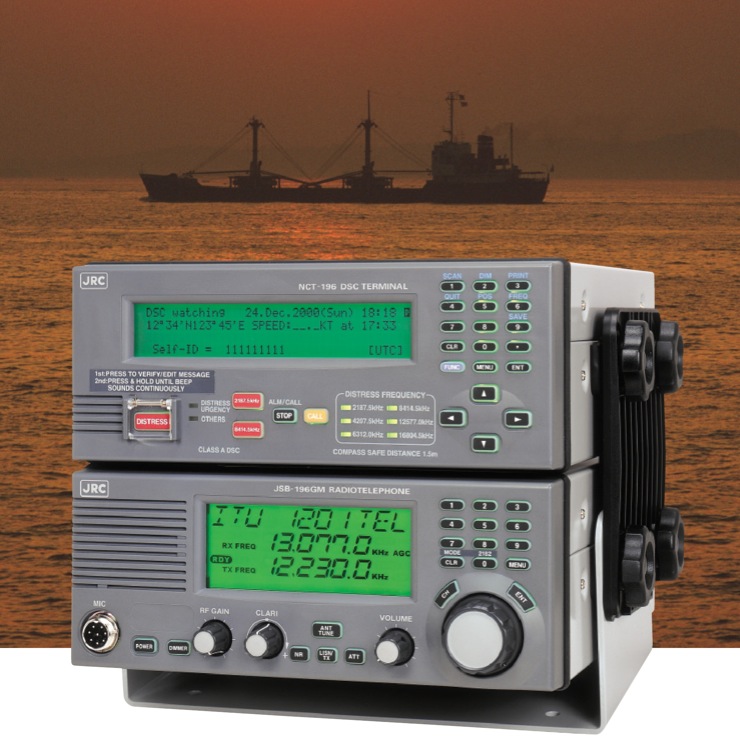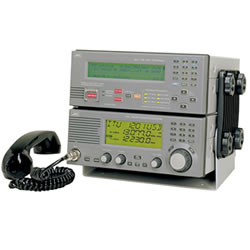 SSB Radiotelephone
150W SSB Radio Telephone
JSB-196GM

150W MF/HF Radiotelephone
a new generation of economical marine transceivers designed for user-friendly operation

Features

The JSB-196GM MF/HF radiotelephone is a new generation of economical marine transceiver. Its high functionality design complies with the GMDSS A2 area requirements. The JSB-196GM fully meets the latest regulations for maritime MF/HF communications by connecting the NCT-196 DSC terminal with a built-in watchkeeping receiver. The radiotelephone system consisting of the JSB-196GM, covering the frequency range of 1.6 to 27.5MHz and the NCT-196 DSC terminal with internal DSC watchkeeping receiver conform to the applicable regulations, including the IMO performance and national standard.
Digital Signal Processing (DSP)

The JSB-196GM radiotelephone uses a 32 bit floating point for digital signal processing after the IF stage. The DSP technology improves a wide range of functions, including noise reduction and various types of interference rejection, ensuring enhanced performance.
Easy Operation

The JSB-196GM is designed for user-friendly operation, using a single, large control dial button for frequency channel selection, mode setting and high/low power transmit switching. The NCT-196 integrates the DSC modem and watchkeeping receiver, enabling convenient operation that also fully meets the GMDSS requirements.


Simple Installation

The components are very compact designed, allowing for simple onboard installation, even on smaller ships. The GMDSS based system consists of the JSB-196GM MF/HF radiotelephone, the NCT-196 DSC terminal and a DC-DC converter. The main unit of the JSB-196GM and the NCT-196 can be integrated as a stacked system, and can be installed easily on the bridge.